Hammer & Hand is a metal & jewellery collective based in Hobart, Tasmania and Bangalow, New South Wales.
Well this Fallow year started with the Hammer&Hand Van doing a bit of  'Mercury Retrograding' (??) in the very wet morning , requiring moisture dispellent and copious amounts of paper towel to get it going … I maintained a Sunny Outlook and Calm Demeanour  and drove (spluttered!) it to the auto electrician to replace a cracked starter coil I had previously Araldited ..(aka Jewellers cement)  Then….  Play Time !!.. This may be a Dinosaur Critter with a Ukulele Playing Behatted Rider ..as in the 'Ten Bulls' .. 'Catch Horned Veloceraptor at Four' !  …  Images are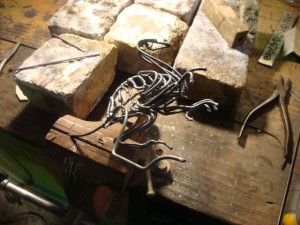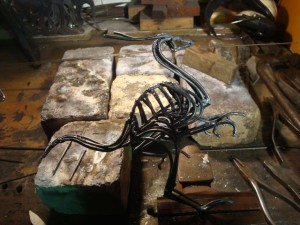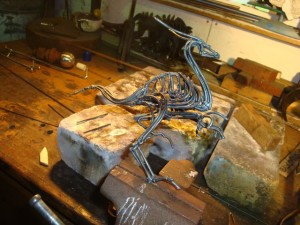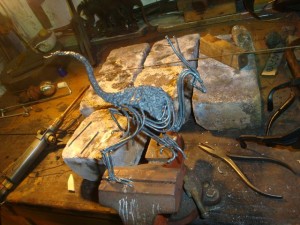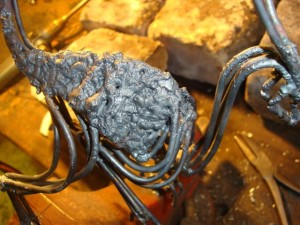 'play in progress'  Fused mild steel.