Hobart
News and information regarding Hammer & Hand Hobart.
Here is a brooch to take with you to the grave, all you Viking and Celtic souls!
A follow through on a variation I wanted to do make on The Briarwood Brooch.
Sand-cast in Sterling Silver (75g)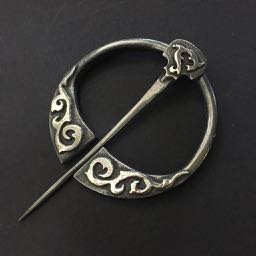 Thought it was about time I got my head around this website and uploaded a few examples of my work 😀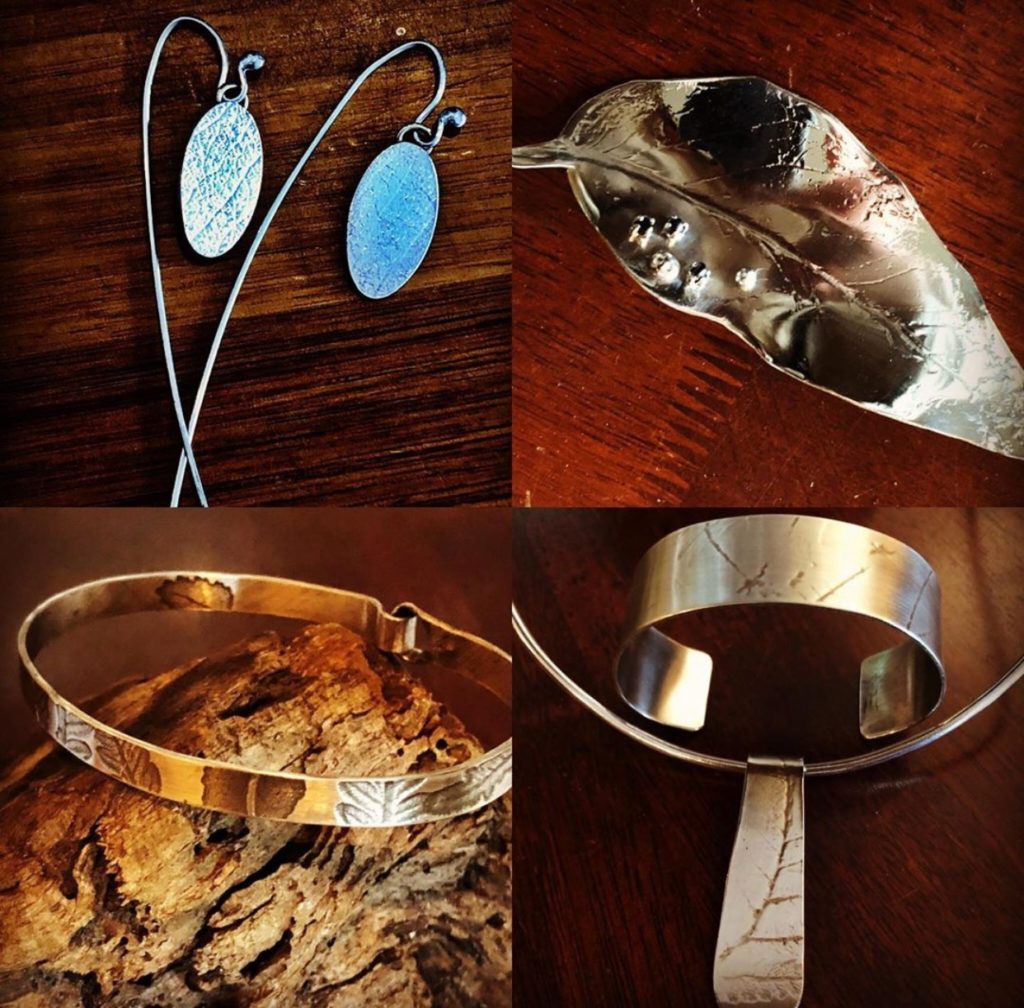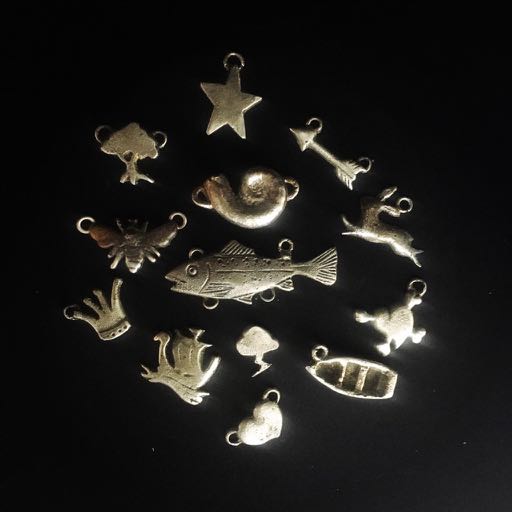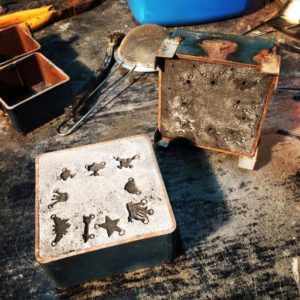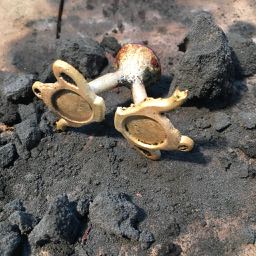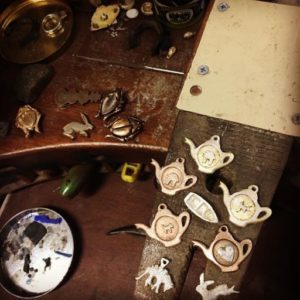 This is the house that Jack built.
This is the malt
That lay in the house that Jack built.
This is the rat,
That ate the malt
That lay in the house that Jack built.
YOU get the Gist! Skip to the last verse!
This is the farmer sowing his corn,
That kept the cock that crow'd in the morn,
That waked the priest all shaven and shorn,
That married the man all tatter'd and torn,
That kissed the maiden all forlorn,
That milk'd the cow with the crumpled horn,
That tossed the dog,
That worried the cat,
That killed the rat,
That ate the malt
That lay in the house that Jack built.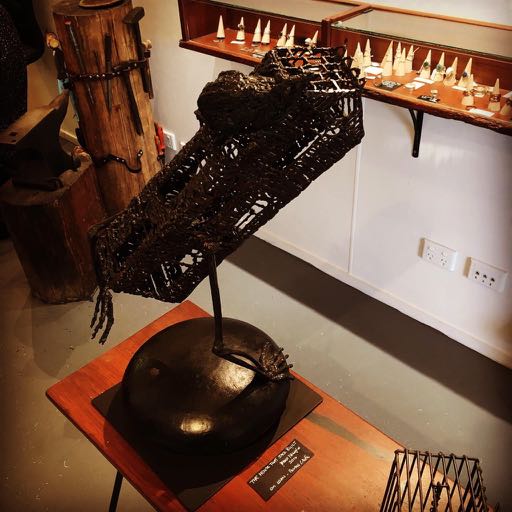 The Sculpture is about "Run-away House Prices" …and the conflict between Need and Greed.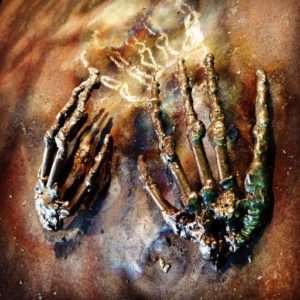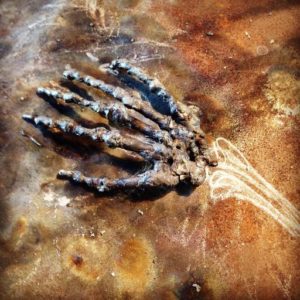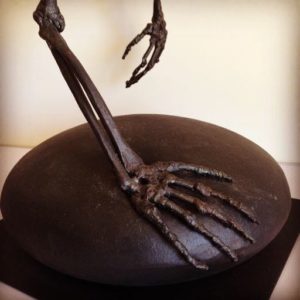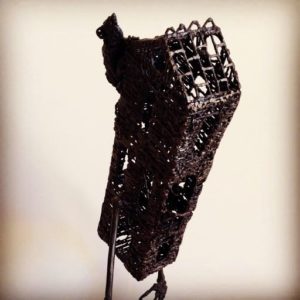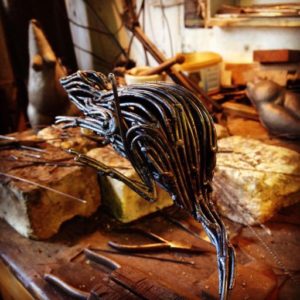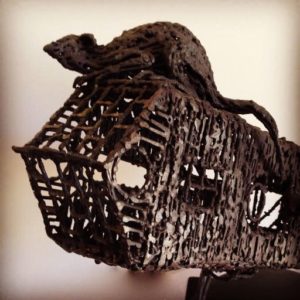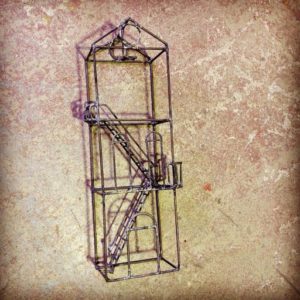 Sterling silver Two bob pieces from around 1914 to 1932 (these ones) They'r the perfect size for small castings (Greensand casting)… I generally use about five in the small crucible…
Here I've cast a few small pieces for a necklace.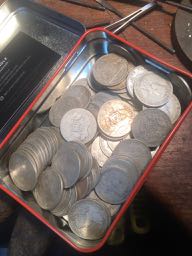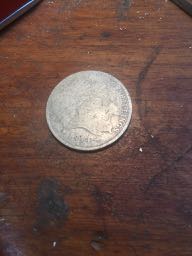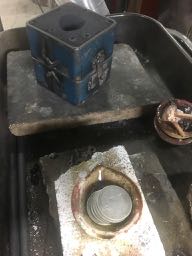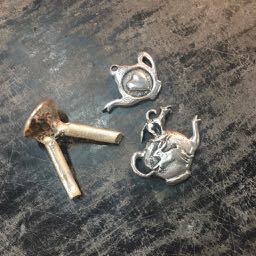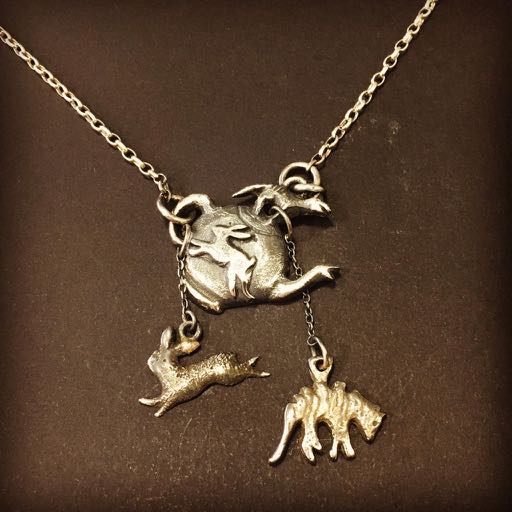 This is a forged sterling silver spoon, 124mm X 36mm and weighing 25g.
Sometimes it's good to have a Naming Gift for a new born baby and a silver spoon is pretty ideal!
To make it, I cast an ingot and forged it on an anvil… there was some finishing done with abrasives and polish.
For years, I have been intending to cast a Bronze Pen-annular Brooch… In the past the Annular and Pen-annular brooches that Ive made have been in forged steel or of late (Ha!.. the last 20 years or so!)… in forged Stainless steel. These forgings have largely been contemporary designs of my own and when I started making them, pretty unique in the world till the advent of the internet.
This brooch is more traditional and with the Briar thorns, brings to mind the Hero Prince in the "Sleeping Beauty" tale….. Though I imagine Brere Rabbit, of the Uncle Remus tales, wearing one on his best coat!
So I have made a few and include some "process" pictures here with the finished Brooch.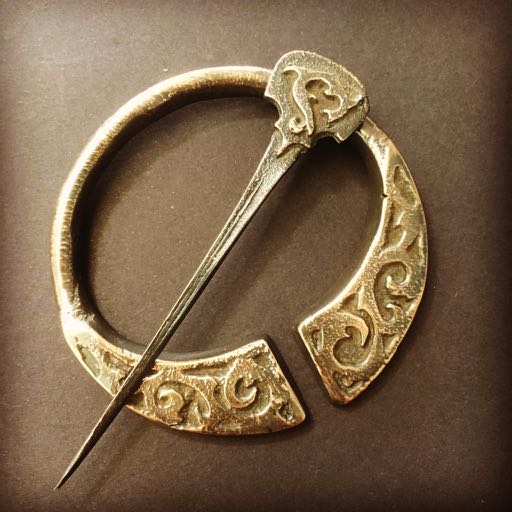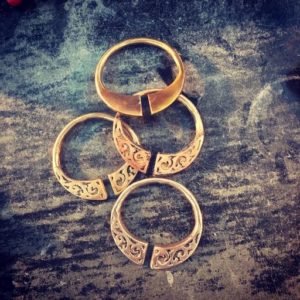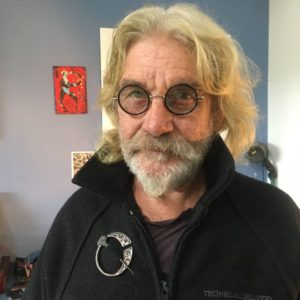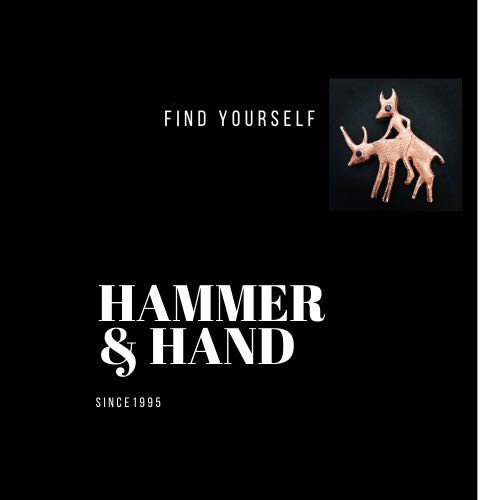 We are deeply rooted and instinctual, while by insight, we know compassion.
I made this sculpture in response to the catastrophic bushfires late last year that took the little bush house where, in the eighties, mine and Irena's boys were born. the making extended into the current Covid-19 pandemic and has taken on a particularly poignant aspect as we look to the future with the hope of a saner world that may emerge.
WHERE TO NOW?

WHERE TO NOW?